Presse
Annuaire
Recherche avancée
26 mai
---
Vous êtes ici : Accueil > International
Projet Erasmus Mundus Action 2 : AESOP
Publié le 9 octobre 2013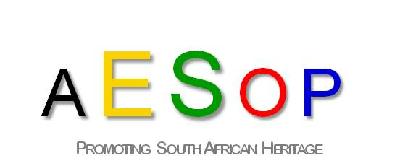 The AESOP multidisciplinary and intersectorial Erasmus Mundus consortium co-coordinated by the University Paul Sabatier-Toulouse 3 (France) and the University of the Western Cape (South Africa) is composed of 11 European and 9 South African university partners, as well as six additional associate members. AESOP involves eight thematic fields and encourages the collaboration between different sectors applied to cultural and natural heritage. It aims to contribute to the development of educational/academic networking and new skilled human resources in South Africa through academic training but also through the use of national symbols as vectors for sustainable partnership.
The AESOP Consortium will manage the partnership and will organize 150 mobilities (109 South African applicants and 41 European applicants in Master, Doctorate and Staff) by encouraging double degree's programmes between European and South African HEI (in order to prevent brain-drain). It will also take all useful means in order to make known most largely possible to the general public the results of the AESOP mobilities. The AESOP Selection Committee will guarantee that precise criteria based on merit have been considered during the evaluation of the fellows. After this stage, the Quality and Equity Committee will guarantee the equality of chances in the recruitment of the best fellows and the social or gender related matters.
Through staff mobilities, AESOP will explore opportunities to draft a future European and South African proper joint training and research unit for the study and the awareness about European and South African heritages, unifying factors of both societies.
Partners in the consortium:

Université Paul Sabatier - Coordinator
University of Lisbon - Portugal
Liverpool John Moores University - United Kingdom
Universtiy of Latvia - Latvia
Universidad Rey Juan Carlos - Madrid
Pompeu Fabra Barcelona - Spain
University del Salento - Italy
University College Dublin - Ireland
National Technical University of Athens - Greece
Free University of Brussels - Belgium
University Politehnica of Bucharest - Romania
University of the Western Cape - Co coordinator - South Africa
University of Fort Hare - South Africa
University of Pretoria - South Africa
Cape Peninsula University of Technology - South Africa
University of KwaZulu-Natal - South Africa
University of the Witswatersrand - South Africa
University of Venda - South Africa
Durban University of Technology - South Africa
Limpopo University - South Africa
Date de mise à jour 21 juin 2018
---
Informations pratiques :
More information
Recherche d'un article
Université Toulouse III - Paul Sabatier
- 118 route de Narbonne 31062 TOULOUSE CEDEX 9
téléphone +33 (0)5 61 55 66 11