Press
Annuaire
Advanced search
22 août
---
You are here : Home > Research > Partnerships
Partnerships
New University Role: Vice-president for Partnerships
Maintain our presence and influence, despite an increase in scientific/administrative
The increasing complexity of the organisation of research in France, and more particularly in Toulouse, together with the new framework laid out in the 2006 research Pact and the 2007 law on the freedoms and responsibilities of universities, have led the President to establish a permanent, cross-cuttingrole: Vice-president for Partnership. This strategic and cross-cutting role it will be directly attached to the office of the President.
The mission is to consolidate and enhance partnerships between Université Paul Sabatier, PRES Université de Toulouse, research and health bodies (CNRS, INSERM, INRA, etc.), research networks (RTRA , RTRS), foundations (2RITC, InnaBioSanté), the three competitiveness clusters and new Toulouse campuses (Toulouse cancer Campus, Aerospace Campus), and regional authorities.
The University board appointed me to carry out this mission. As a Professor of genetics and cell biology (UFR SVT) I direct a research team at the Institute of Pharmacology and Structural Biology (UMR CNRS/UPS) made up of university staff and CNRS and INSERM researchers/ITAOS, with particular interest in the molecular mechanisms that govern the emergence of genetic variations in tumours.
For the first year of the mission the focus was on:
coordinating for UPS, with PRES, the response to the Plan Campus call for proposals;
the establishment of new, constructive and balanced relations with PRES, CNRS and INSERM;
active participation on the Governing and Scientific Councils (CA and CS) of the subject networks (RTRS, RTRSA), foundations and competitiveness clusters.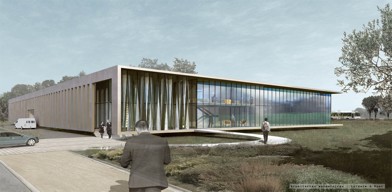 I was also appointed Vice-president of the cancéropôle or Toulouse Cancer Campus, university vice-president and secretary of its board. In this role I contribute to joint governance between academic and industrial partners, the Innabiosanté Foundation and regional authorities, to create what is now a genuine university campus as well as a technical campus at Langlade. The campus will host three mixed units with UPS as a partner (Technological Institute for Advanced Life Sciences - Institut Technologiques des Sciences Avancées du Vivant, University Cancer Clinic - Clinique Universitaire du Cancer, and the Cancerology Research Centre - Centre de Recherche en Cancérologie).
Le Club Eco - 30_Mar_2010 - La Dépeche
Last updated October 10, 2011
---
Contact
C. Cazaux / IPBS
Vice-President Delegate for Partnerships
Université Toulouse III - Paul Sabatier
- 118 route de Narbonne 31062 TOULOUSE CEDEX 9
téléphone +33 (0)5 61 55 66 11